NATURAL FABRIC BABY SWING
Made for pleasure time with your baby chick
Your babe will LOVE this swing!
All made of natural materials - cotton canvas, wood and rope.
Perfect for relaxation and joyful time spending, for baby as well as his parents.
While swinging baby feels that he is taking an active part in the world and it makes him calm and confident. When traveling, the swing can be hung on a tree, and make every place feel like home. Designed for indoor & outdoor use, made of top quality materials, making it super strong and secure.
This swing makes our lives so much easier! It is always there when we look for something fun to do, or just want to enjoy together while traveling or at home. We made the first swing for us, and from that day on, it is hanging in our living room as a natural part of our daily life.
HANDCRAFTED BY OUR FAMILY
All our swings are handmade, and each member of the family from big to small is helping in production

The fabric is machine washable at 80°F or 30°C. The pillow comes with an insert which can be easily pulled out for washing.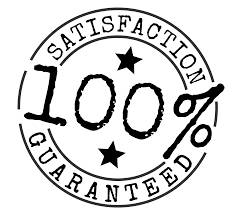 Each swing is handcrafted, using carefully chosen materials that pass the test of strength and modern style.

Lightweight & foldable design makes it easy to take it with you for traveling, camping or anywhere you go.
Your babe deserves the best and most natural fabrics touching his delicate body, natural materials such as cotton and linen are found to be much more healthy and pleasant for your baby. This swing definitely makes the swinging experience more fun and enjoyable.
For us, quality time between father and son is priceless.
Mother and son is priceless just as well ❤️
Recommended to be used from 6 months and up to 36 months or up to 44 lbs (20kg).

With so many beautiful colors and prints, which one would you choose?
Really!
Tell us and we will make a special custom swing just for you!
OR
Pick one that is already in stock.
Each swing comes with a carrying bag and pillow (with a removable insert)
FREQUENTLY ASKED QUESTIONS
Are you shipping worldwide?
Sure! We offer worldwide shipping, We send out orders with Registered Air Mail with a tracking number which we send to you so you can follow your order. For a free shipping coupon you are welcome to join our friends list and receive updates and special surprises right to your inbox.

What paying options are available?

We accept all major credit cards and debit cards, such as Visa, Mastercard, American Express, Discover.
Also, you can pay with Paypal.

Does the swing comes with a warranty?

Yes. Each swing comes with a two years full warranty. In order to use it in any way, you can contact us and we will give you further instructions by email.

Where can I hang my swing?

The swing is designed for indoor and outdoor use. It comes with a carabiner shackle for the benefit of hanging. Depending on the nature of the place you want to hang the swing, choose the appropriate extension for it. For example, to hang it on a wood house ceiling, you will need to insert a wood screw for swings into your ceiling. If the ceiling is made of concrete, you will need to install an appropriate concrete ceiling screw. If you want to hang it on a tree, you will need a strong strap. In any case, please consult a professional in a hardware store near you to choose the right extension for you.

What is your return or exchange policy?

If you wish to return or exchange your swing, you surly can, within 30 days of your delivery date. Send us an email about it, and we will issue a full refund for your order upon receiving the swing back.
Please note that the product must be returned in new condition and in original packaging. Plus, return shipping cost is on you.

We are a family of four, and FlyingChick is our modest family business. We make all of our products with great love and special attention to the smallest detail.
You are welcome to visit our About page ❤️